We recently visited Coppard Concrete and saw their M24 at work in England's South East.
Coppards run 5 volumetric concrete mixers, and 8 readymix trucks that keep this pump busy daily, from their own work and third party hire.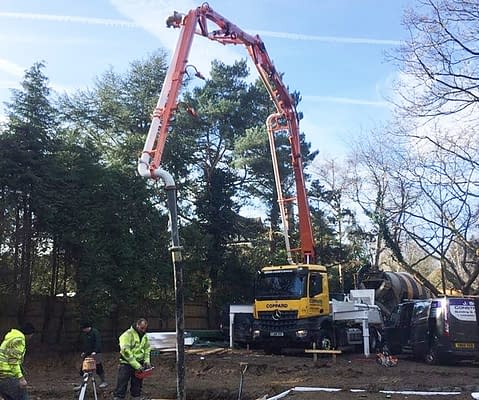 In addition to the M19 they have operated for a number of years, this pump allows a greater flexibility for customers big and small.
The reliable, easy to operate range of KCP Concrete Pumps, and KC3 Volumetric Mixers, are available now mounted to the chassis of your choice. Find out more by contacting us today.